Home Automation & Control System
Our Home Automation Solution addresses Safety, Security, Comfort, Convenience, Energy Efficiency and Entertainment to enhance the living experience for residents in Apartments and Villas.
Our systems enable Smart App based control of switches, curtains, blinds, remote door locks, air conditioners, media devices, camera, video door phones and include monitoring of sensors for safety and security related to smoke, gas leak, door intrusion and more.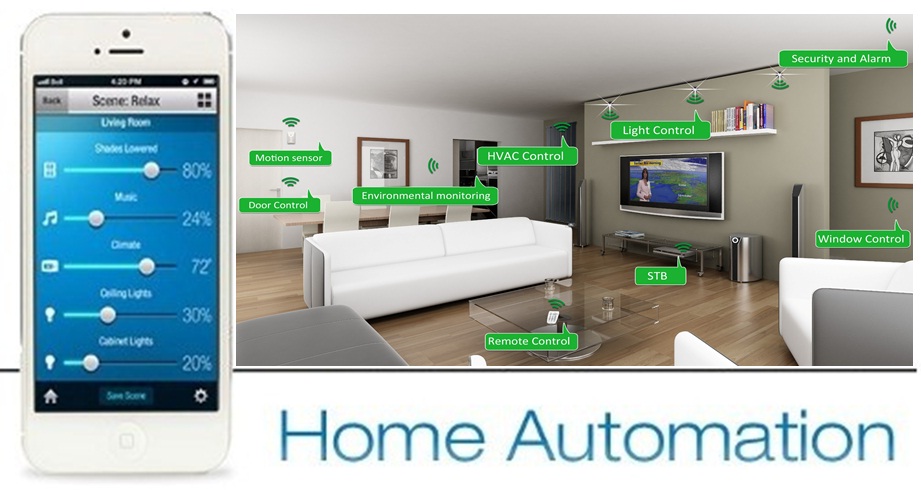 Our choice of wireless and wired deployment options allow users flexibility, minimize disruption and allow them to easily adapt the solution as their needs change. Users have access to control and monitor devices through our Smart Apps
Smart Gas and Smoke Detector
Smoke and Gas Leak sensors trigger local alarms and Smart App notification. They can also be monitored centrally for entire buildings
Smart PIR Motion Sensors
Door intrusion, glass break, panic buttons, key fobs and beam detectors trigger local alarms and Smart App notifications. They can also be monitored centrally for entire buildings
Smart Lighting Switches & Outlets
BuildTrack Capacitive Touch Switches with their luxurious tempered glass facades, enhance the ambience of any environment with their distinctive looks. Ultra responsive to touch with backlit indications that provide status. Each module is available in multiple configurations that arrange together like a tapestry to serve your needs in lighting, dimming, fan speed control, curtain and blinds control, door bells and more
At BM Investments Ltd, we offer a variety of smart home automation solutions for homes/businesses in Rwanda and East Africa.
Schedule A smart home System Site Visit
When scheduling an smart home system installation throughout Rwanda, East Africa, you want to be sure you choose a reliable company. We can help you get the job done in a timely and efficient manner.
Contact us now to discuss smart homes System and Automation for your beautiful home/business!