First Aid Training
"Stop Accidents Before They Stop You"
we provide your employees with the resources and courses they need to promote safety in the workplace and regularly scheduled classes on-site training to meet your specific needs.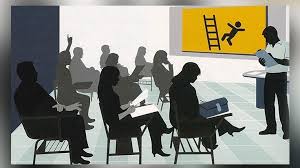 You need to provide training and instructions to your employees to ensure that they are able to carry out their tasks safely and without risks to health.
Training is helping and showing employees what they should and should not do when they carry out their workplace activities.
Employees should be suitably trained in all aspects of their job from the most menial to the riskiest activities in the workplace.
Suitable employee training can reduce workplace incidents and accidents which in turn can lead to reduced costs, lower insurance premiums and fewer potential lawsuits.
It would also promote a healthier, safer and happier workforce.
Workplace instruction can be carried out in various ways, it could be a written document such as a method statement, or it could be verbal communication from a line manager or colleague.
2. Types of workplace training
Induction training
Induction training is provided for new employees to help them to settle into the new workplace environment and activities.
This basic training will give the new employees an outline of the organisation and the services it provides.
It will assist employees to become familiar with their new workplace environment, colleagues and procedures.
Some of the topics you should provide in induction training could be but not limited to;
workplace orientation
fire safety and emergency procedures
first aid
health and safety (such as risk assessments or accident reporting procedure)
welfare facilities
safe use of workplace tools, machinery, equipment
risk assessments
maintenance or storage of personal protective equipment.
Refresher training
Refresher training is given to employees on the assumption that existing skills have become out-dated or obsolete. This could be because of the advancement of technology or simply that people can forget things.
Employees could become complacent with safety procedures which could lead to mistakes or errors, for this reason, it is important to refresh employees knowledge and skills.
Toolbox talks
A toolbox talk is an informal workplace safety meeting. These are intended to communicate vital safety information to employees. The talks will help facilitate health and safety discussions and will promote a positive safety culture within the organisation.
The talks focus on various safety topics that are related to any specific workplace activity. For example, you can use them to deal with
hazards
safe systems of work
risk assessments
training needs
health and safety updates
incidents and accident investigation updates
new equipment.
The talks can be done face-to-face, at shift handovers, planned huddles or in a short presentation. They are often kept short and can be carried out by managers, supervisors or even fellow workplace colleagues.
The talks can be more informal than other types of training but you can also keep a record of them.
Contact us to increase the readiness of your staff/Family incase of any incident that might occur!